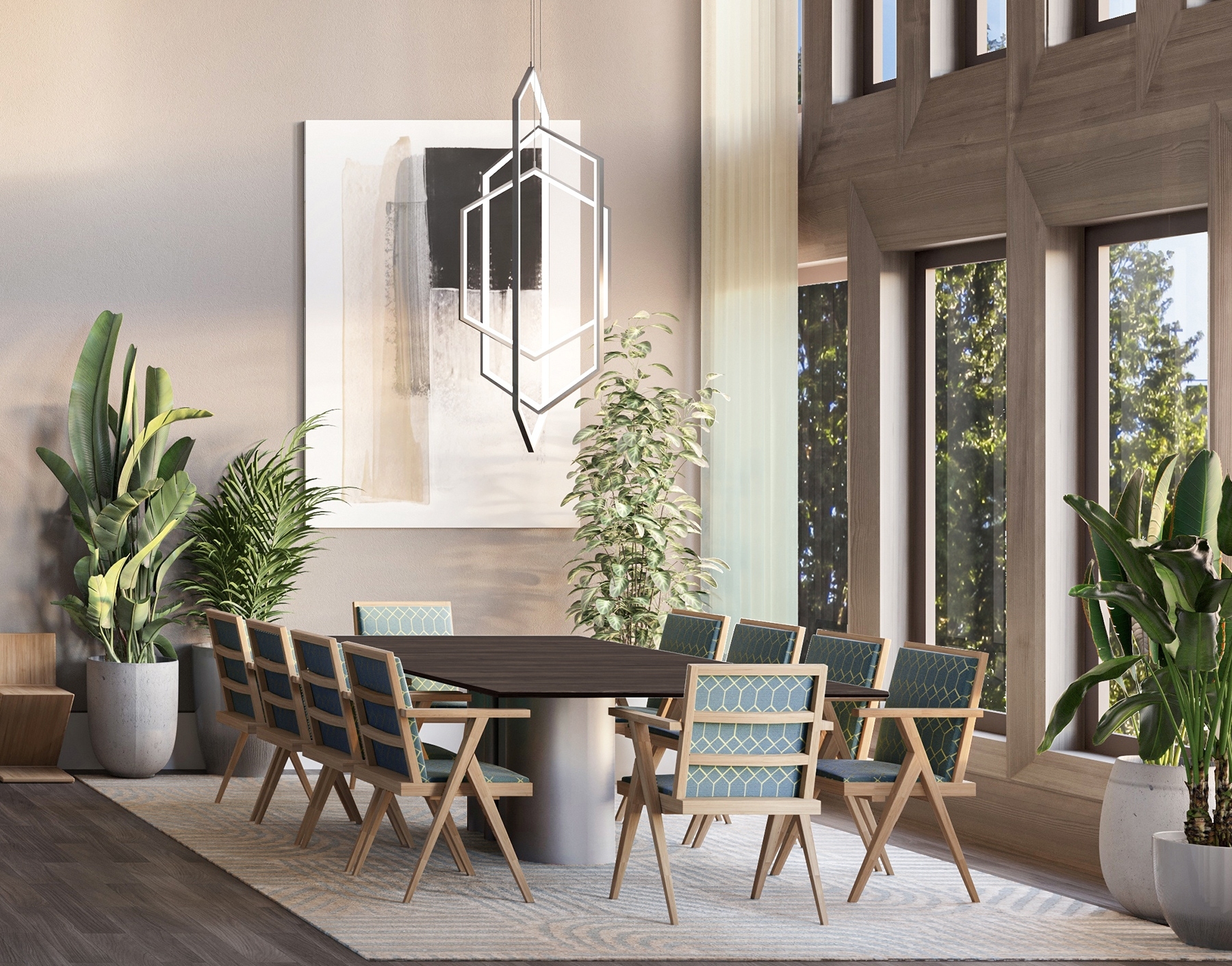 The Club
Second Floor
The Parlor
The Game Room
The Club Room
The Treehouse Playroom
Overlook Park

Cellar Level
Explore The Club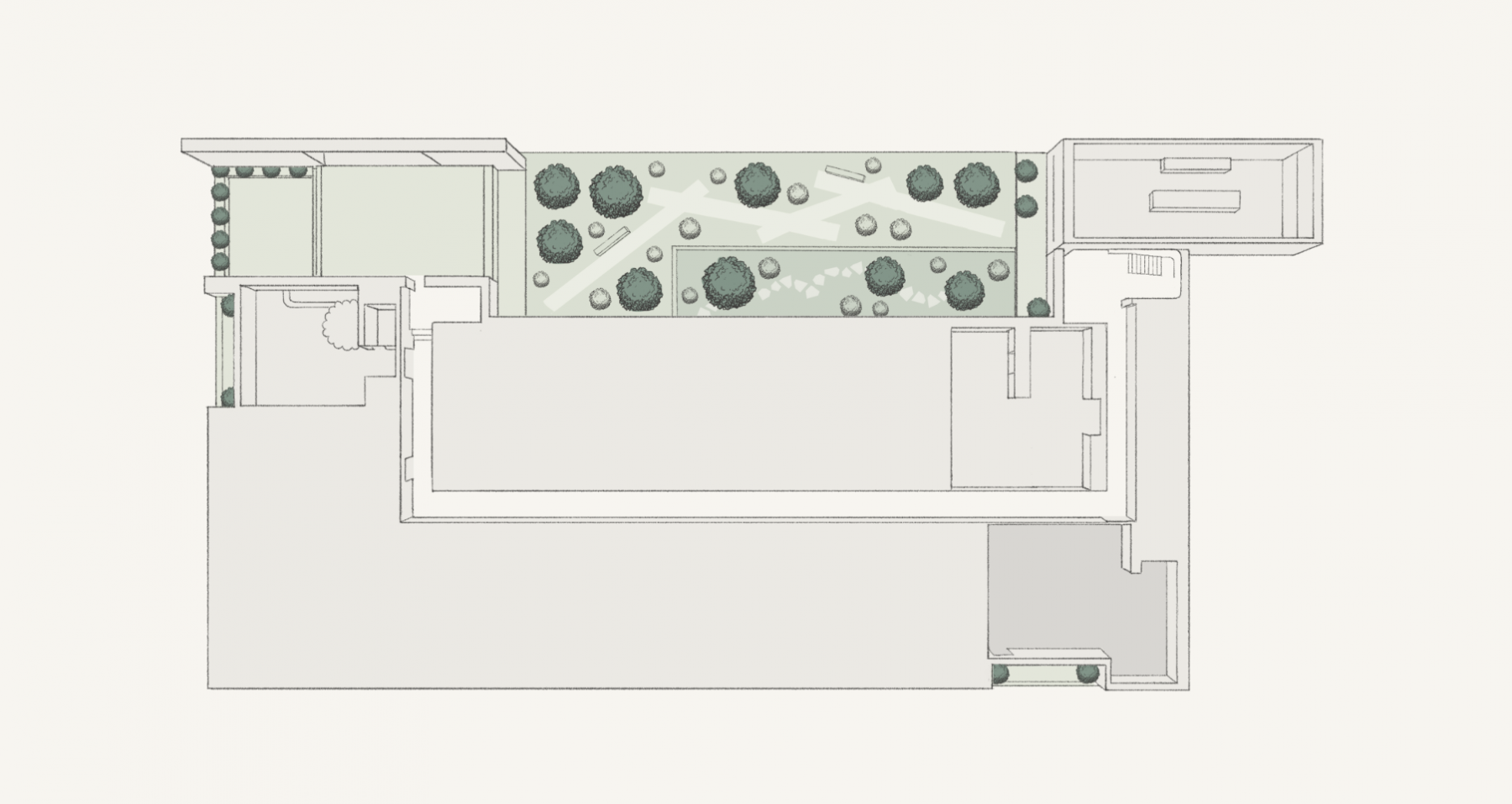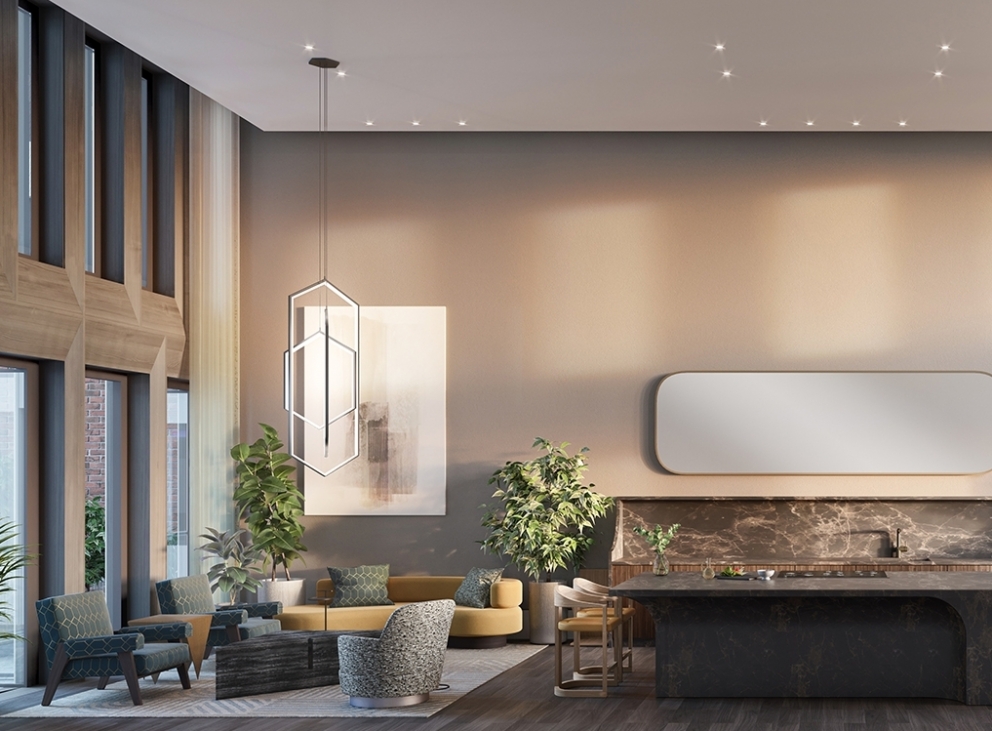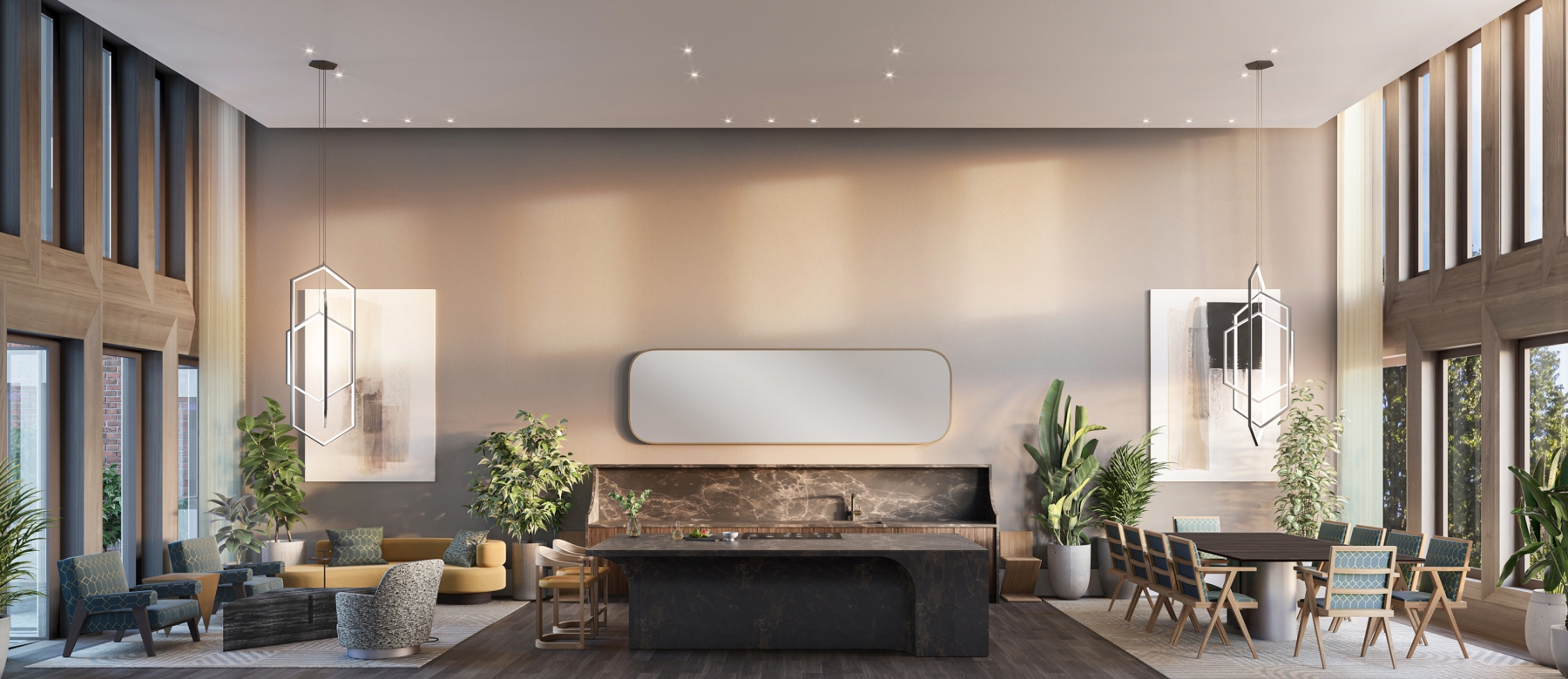 Inspired by the parlor level of a traditional Brooklyn brownstone, The Parlor at Saint Marks Place is a dramatic, double-height, floor-through space with a private terrace that overlooks The Central Garden.
Featuring three distinct spaces—a lounge, dining area, and full chef's kitchen—The Parlor is perfect for parties, group dinners, and events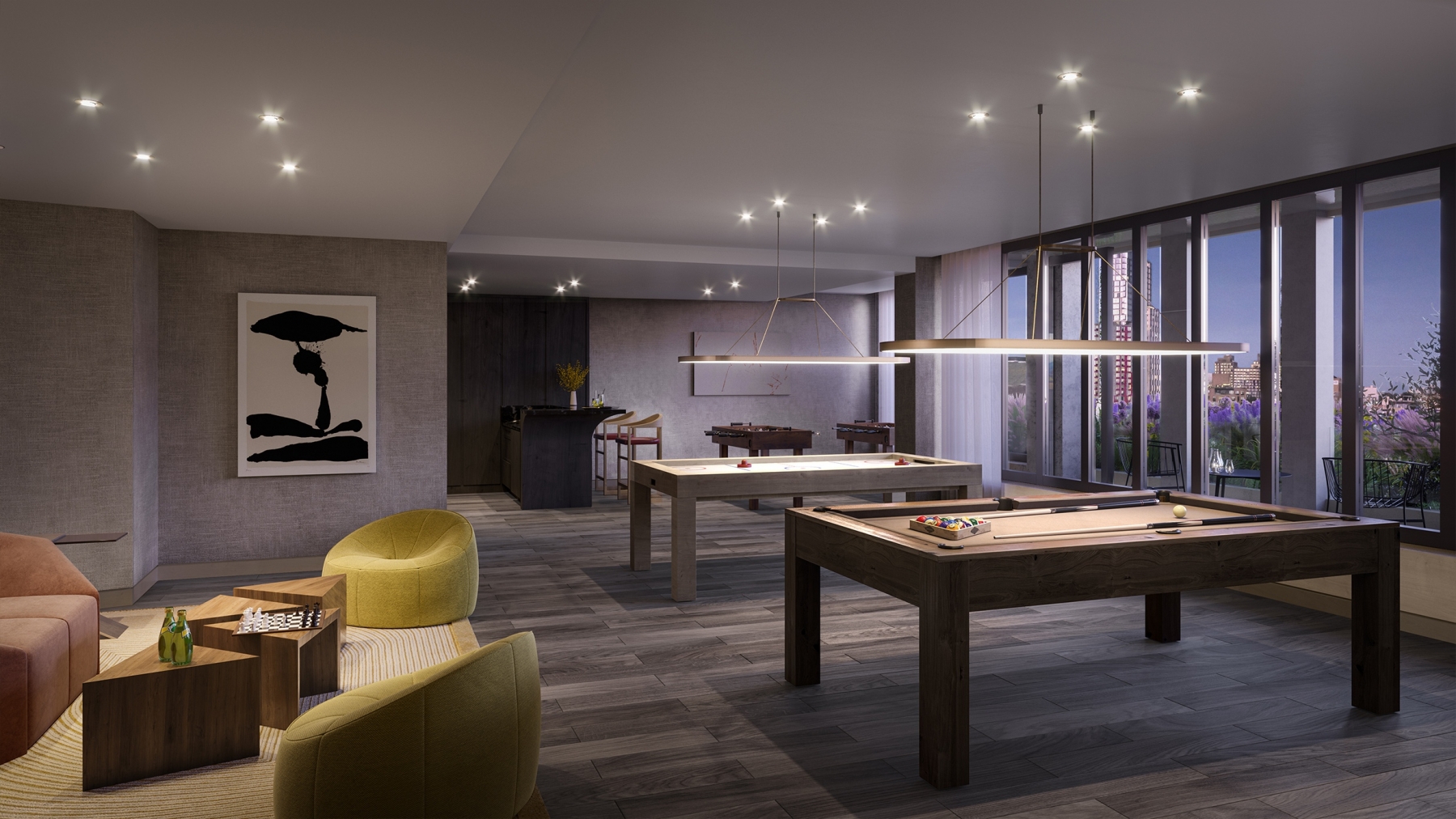 The Game Room
The Game Room offers good clean fun. The wet bar, along with classic games like foosball, air hockey, and billiards, as well as a spacious lounge are complemented by floor-to-ceiling windows and a private balcony overlooking a planted marquee. A good place to start your weekend, catch a game, and argue every play to your heart's content.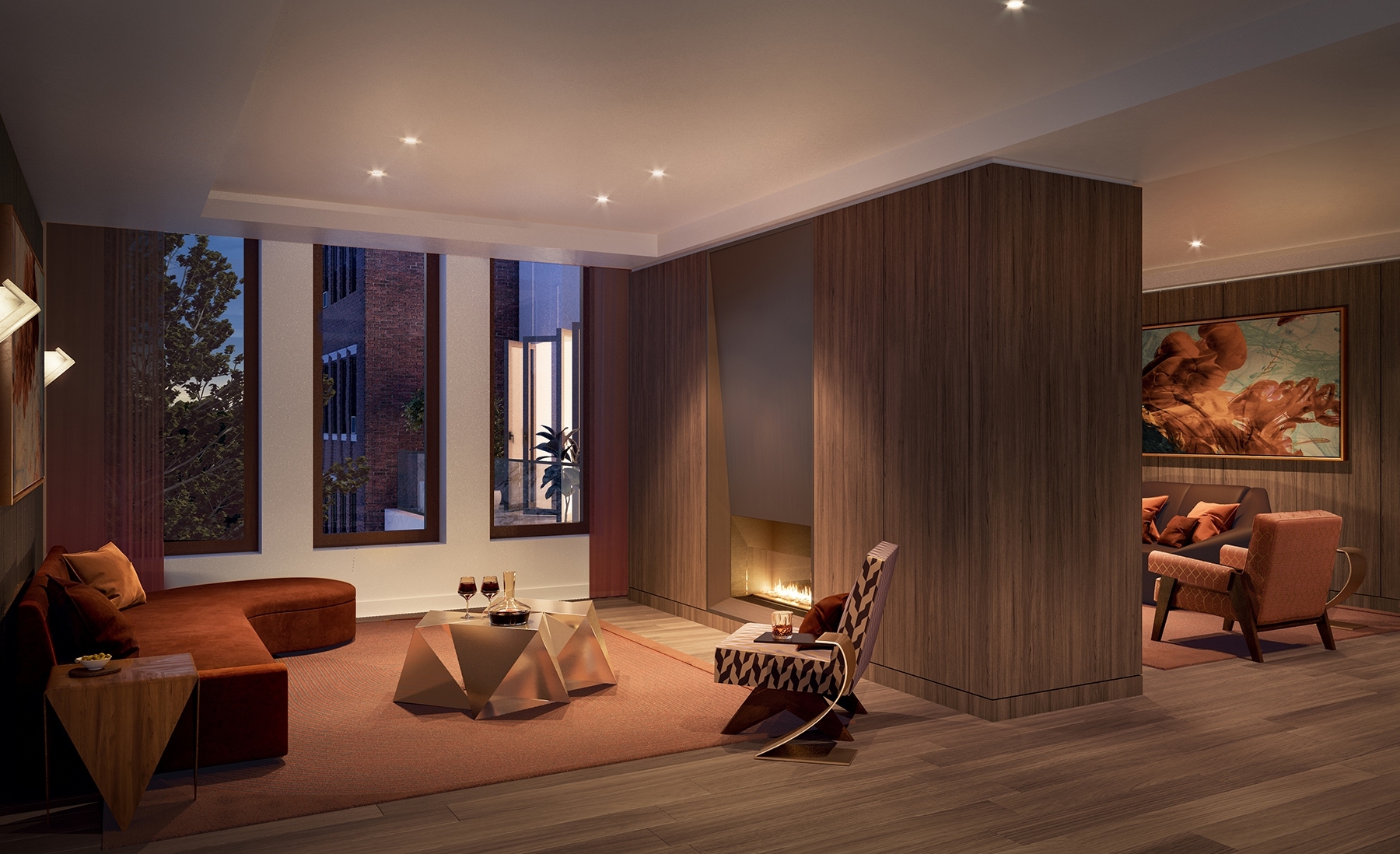 The Club Room
The Club Room is a contemporary vision of the traditional social club or drawing room you would find in pre-war classics. This space features a wet bar and four distinctly different seating areas. Between wood-paneled walls, broad-plank wooden flooring, and a fireplace, The Club Room offers a warm, intimate place for gathering and relaxing. A curated collection of iconic modern and custom design furnishings, glowing alabaster wall sconces, and overhead pinpoint lights elevate any evening.
Meticulous Tactility
Each and every design detail has been carefully considered throughout Saint Marks Place. INC Architecture & Design has adorned the common areas with a unique palette of rich materials and finishes.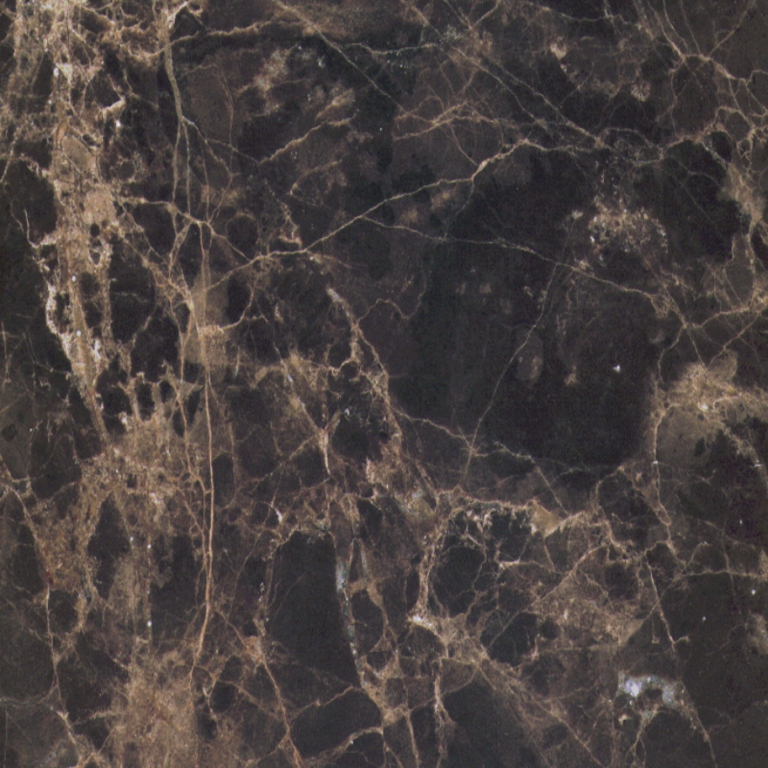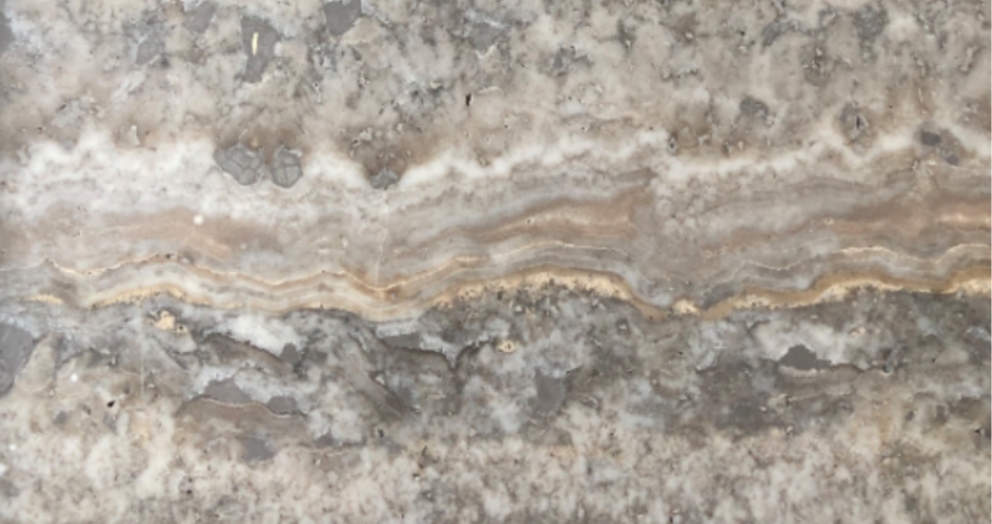 Karaoke Room
Saint Marks Place also offers fun—as in, just past the snack bar, a dedicated karaoke room where you can sing your stress away. Warm wood floors and fabric acoustical panels keep the noise where it belongs, while signature details like hexagonal ottomans and banquette-style seating keep both style and spirits high.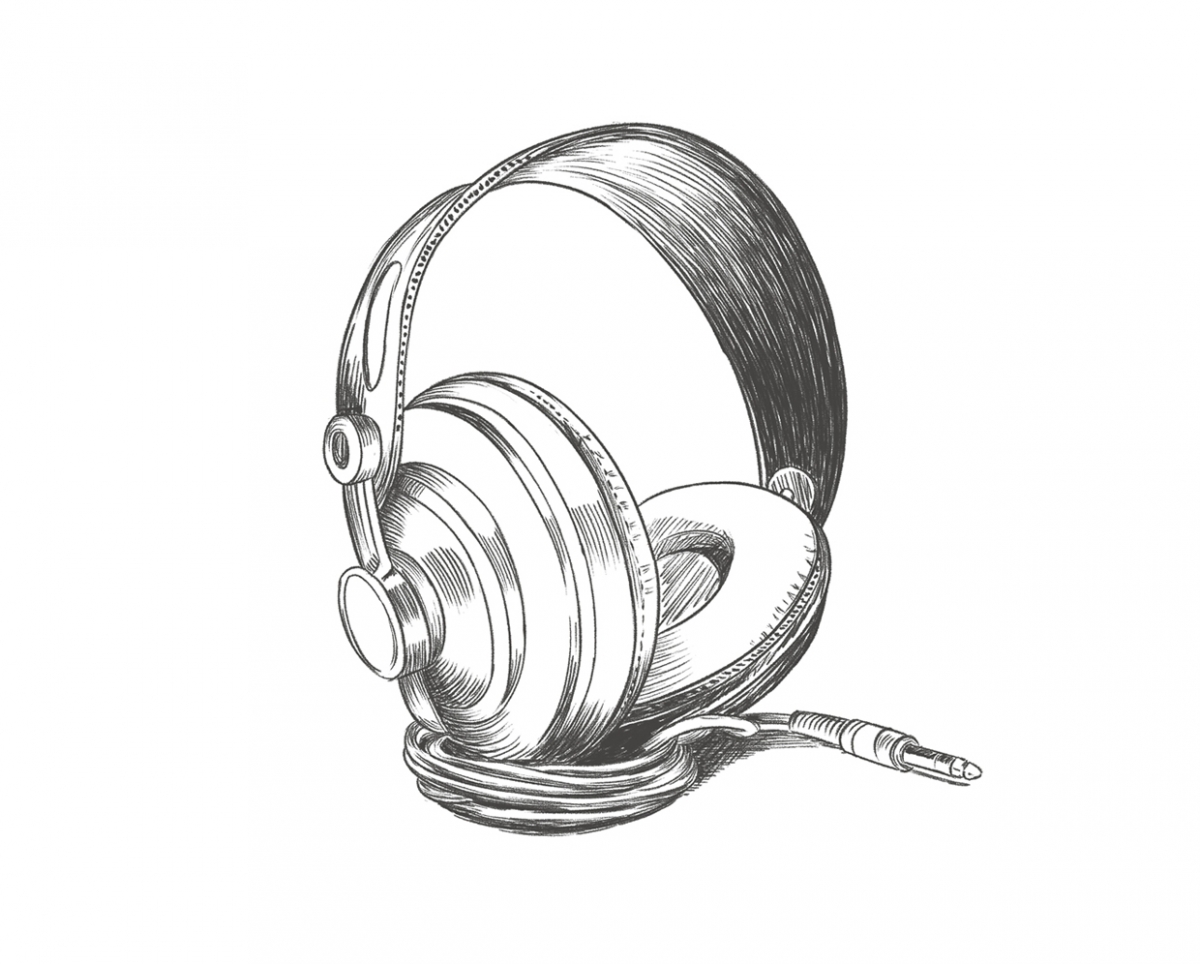 Music Room
A sister concept to The Karaoke Room, The Music Room is for hobbyist musicians looking to play and record and budding artists who need a place to take lessons. Acoustically sound, The Music Room features a drum set, electric piano and acoustic guitar by Yamaha which makes writing, practicing and performing music a breeze.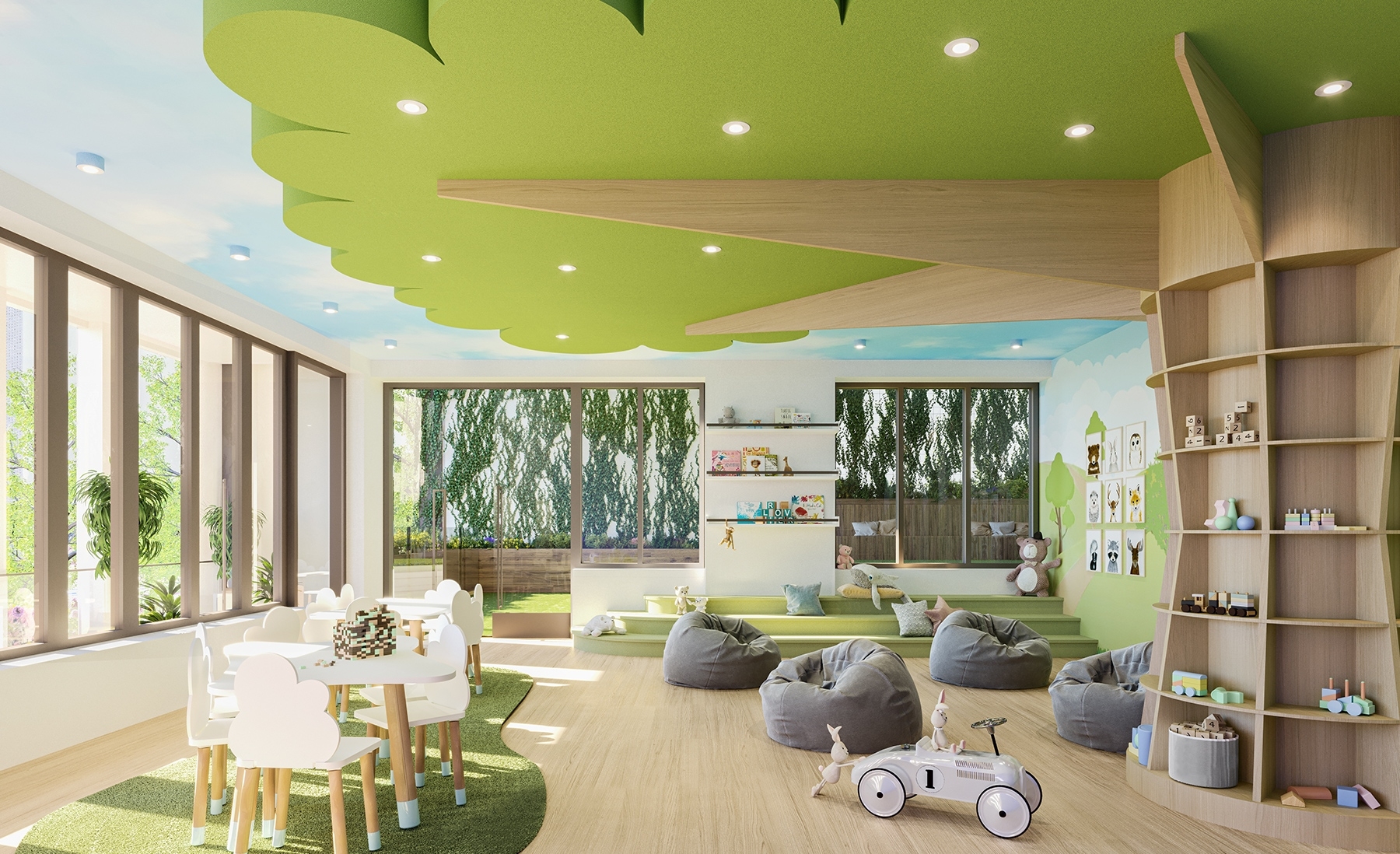 The Treehouse
The Treehouse is an all-season, all-weather place for play and learning—from singalongs to story time—all in a cheerful and charming space. Featuring a custom-built indoor tree and a collection of kid's furniture including chairs, tables, and ottomans, this is a space for children to explore and play. But the best part of The Treehouse is the adjacent access to a sheltered outdoor multi-use area called Overlook Park.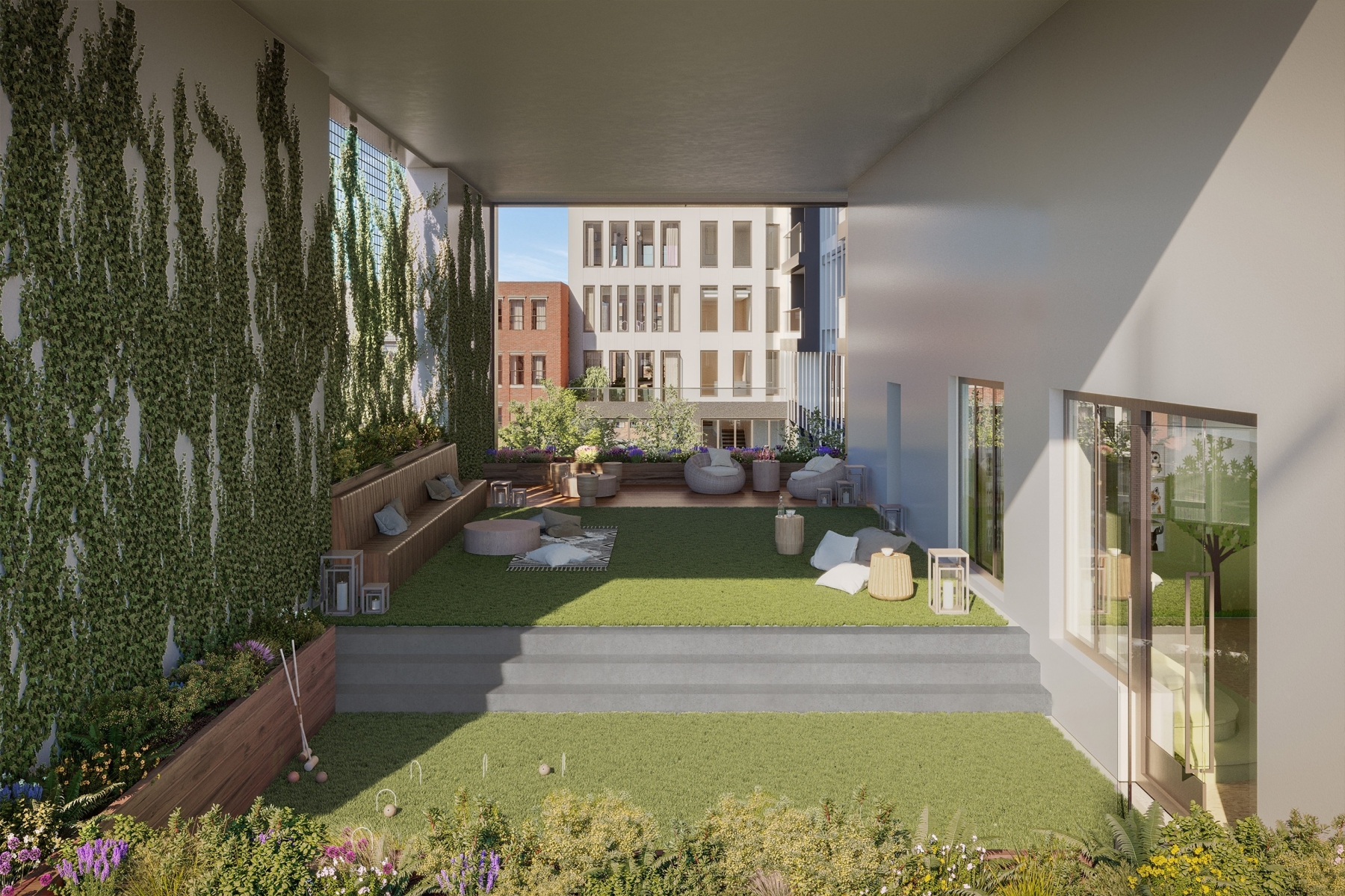 Overlook Park
Overlook Park is a unique concept for a sheltered outdoor green space. Located just outside from The Treehouse, this space overlooks both Warren Street and The Central Garden below. Having not one, but two exposures means this outdoor area receives an abundance of natural light while being sheltered from the elements. Picnics, croquet, or a little fresh air are just a few of the offerings to enjoy.