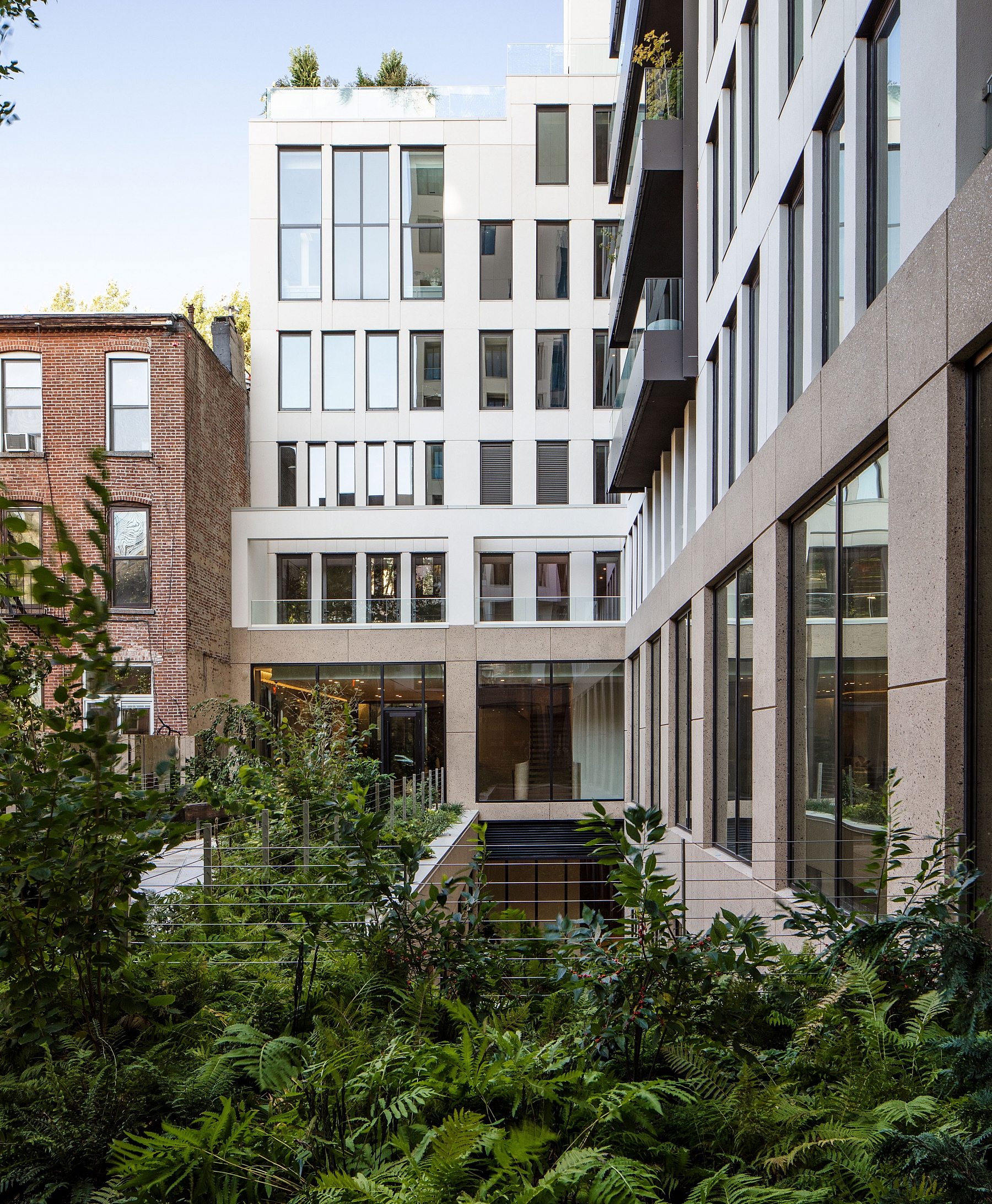 The Garden
Ground Level
The Lobby

Lobby Lounge
Entry Canopy & Vestibule
Oversized Package Room

The Central Garden
The Library & Coffee Bar
The Art Studio
Pet Spa & Warren Street Entrance
Street-Level Retail & Cafes
Explore The Garden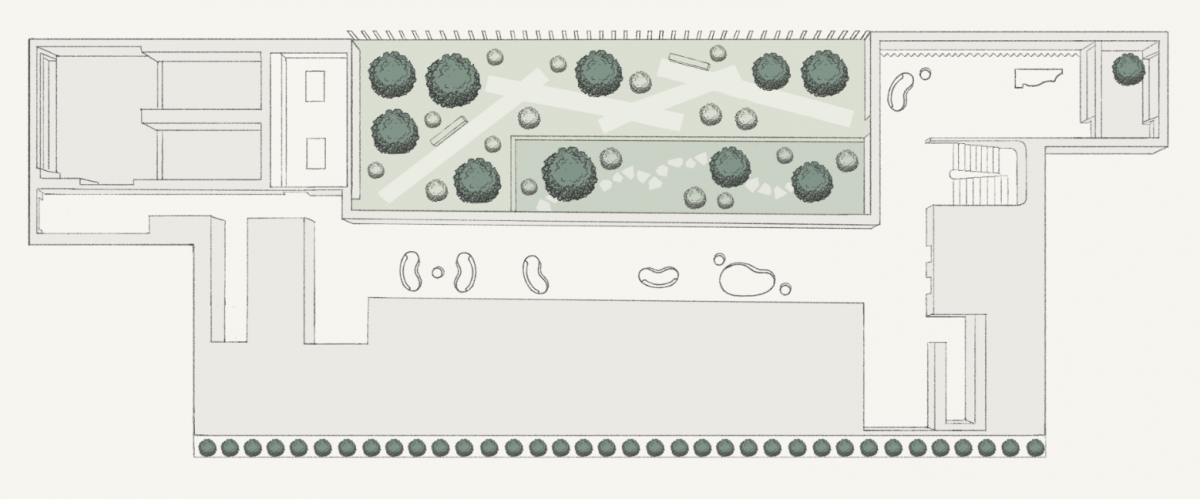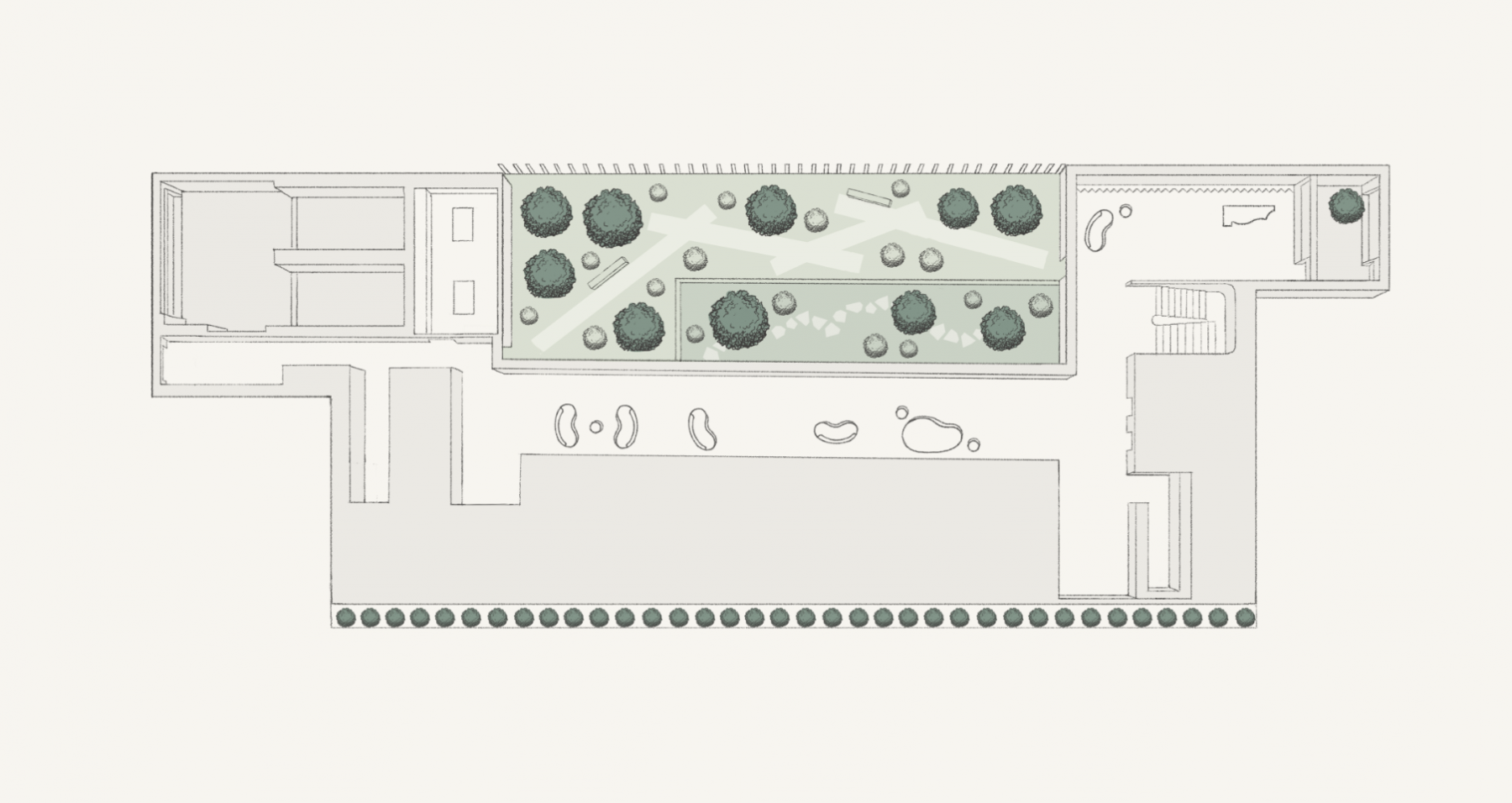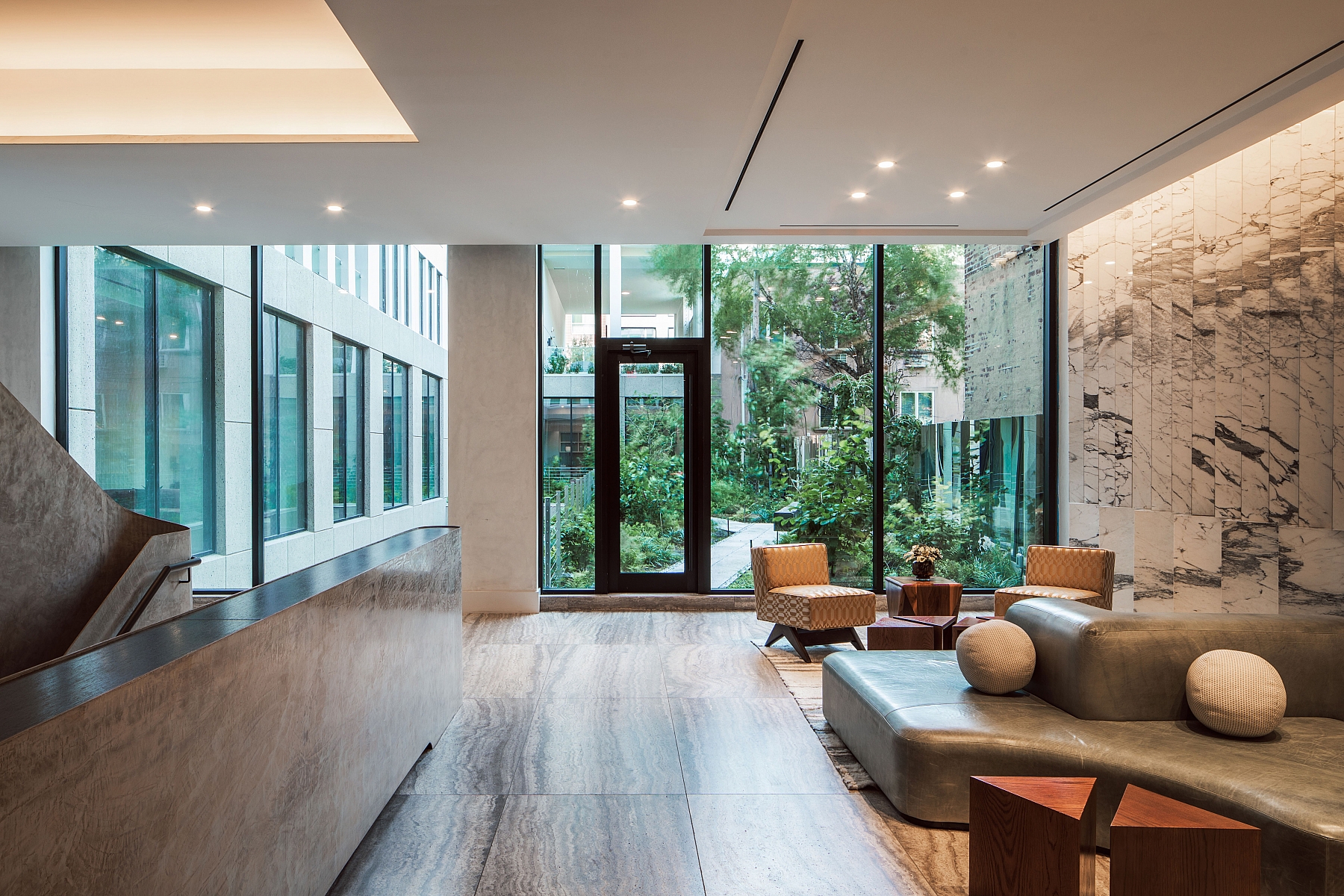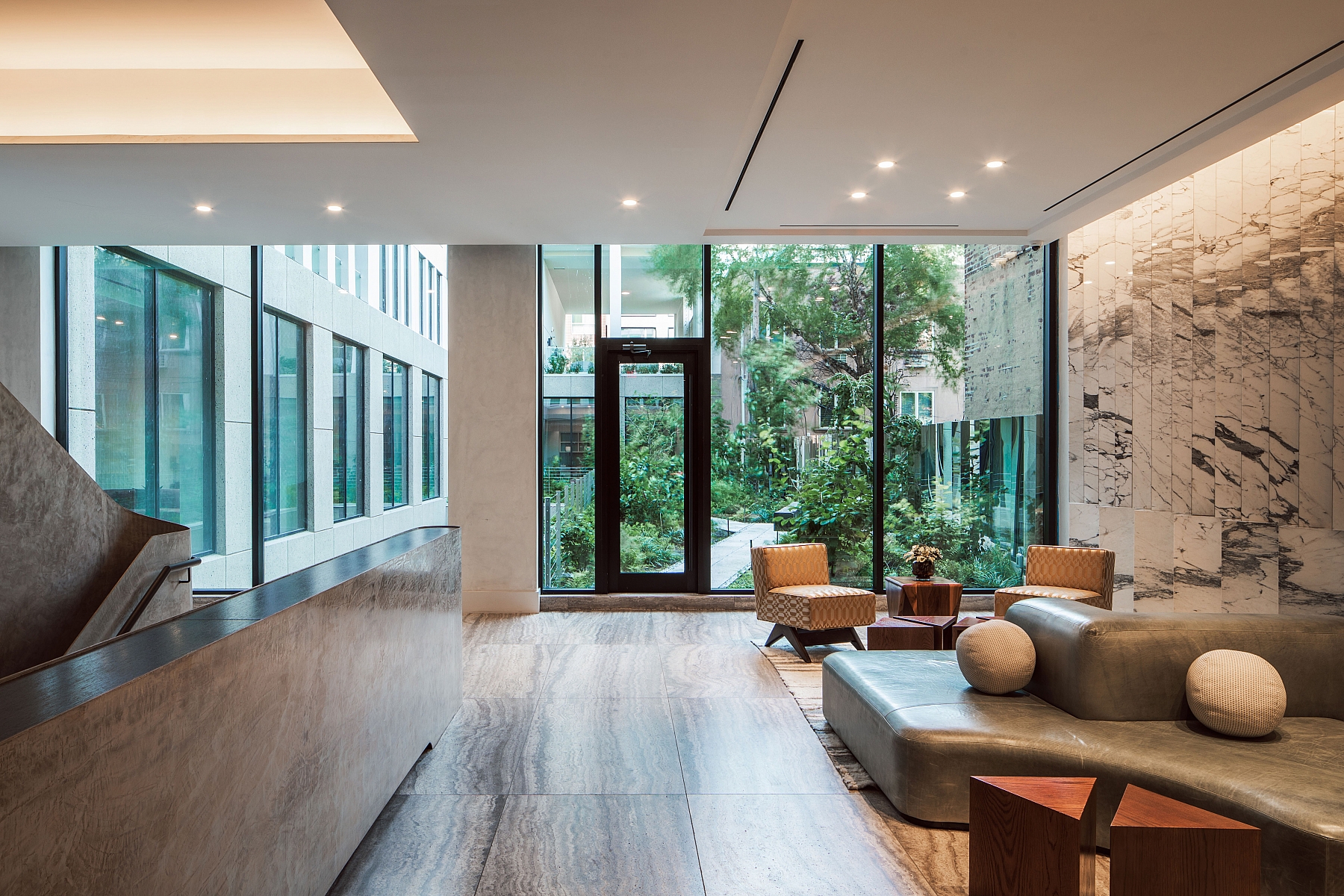 The attended Lobby combines classical proportions with modern detailing—including a marble and polished steel lenticular wall that brings daylight from the central garden beyond. Also on the ground level is a dedicated service entrance, elevator and access to below-ground parking for residents, as well as street level retail along Fourth Avenue, all under a landscaped sheltering marquee.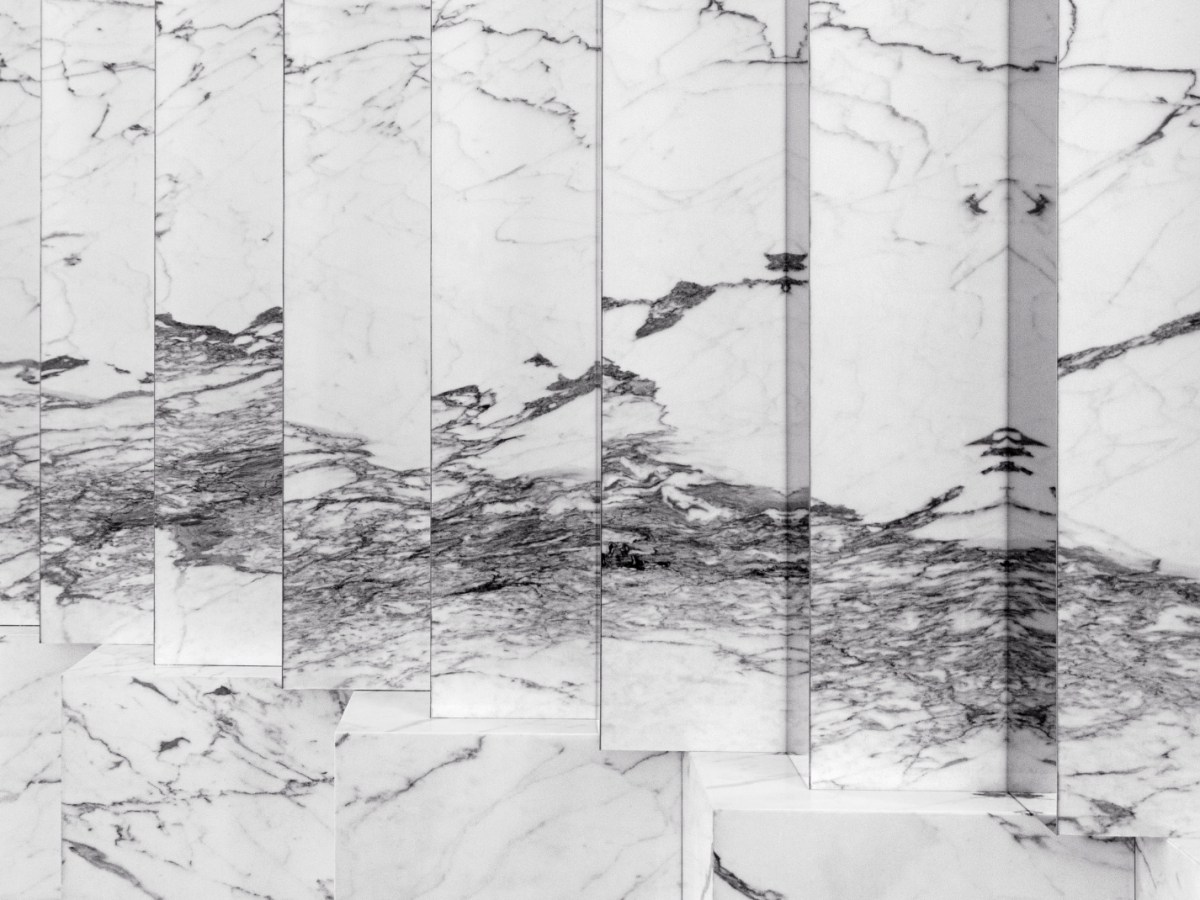 Lobby Lenticular Wall
With its sculptural geometry, the lenticular wall in The Lobby welcomes residents and guests as a standout feature as they arrive. On one side, custom honed marble and on the other, polished steel reflects the Central Garden, flooding the space with warm natural light.


Honed ARABESCATO CORCHINA MARBLE
The geometric wall is constructed with unique Arabescato Corchina marble.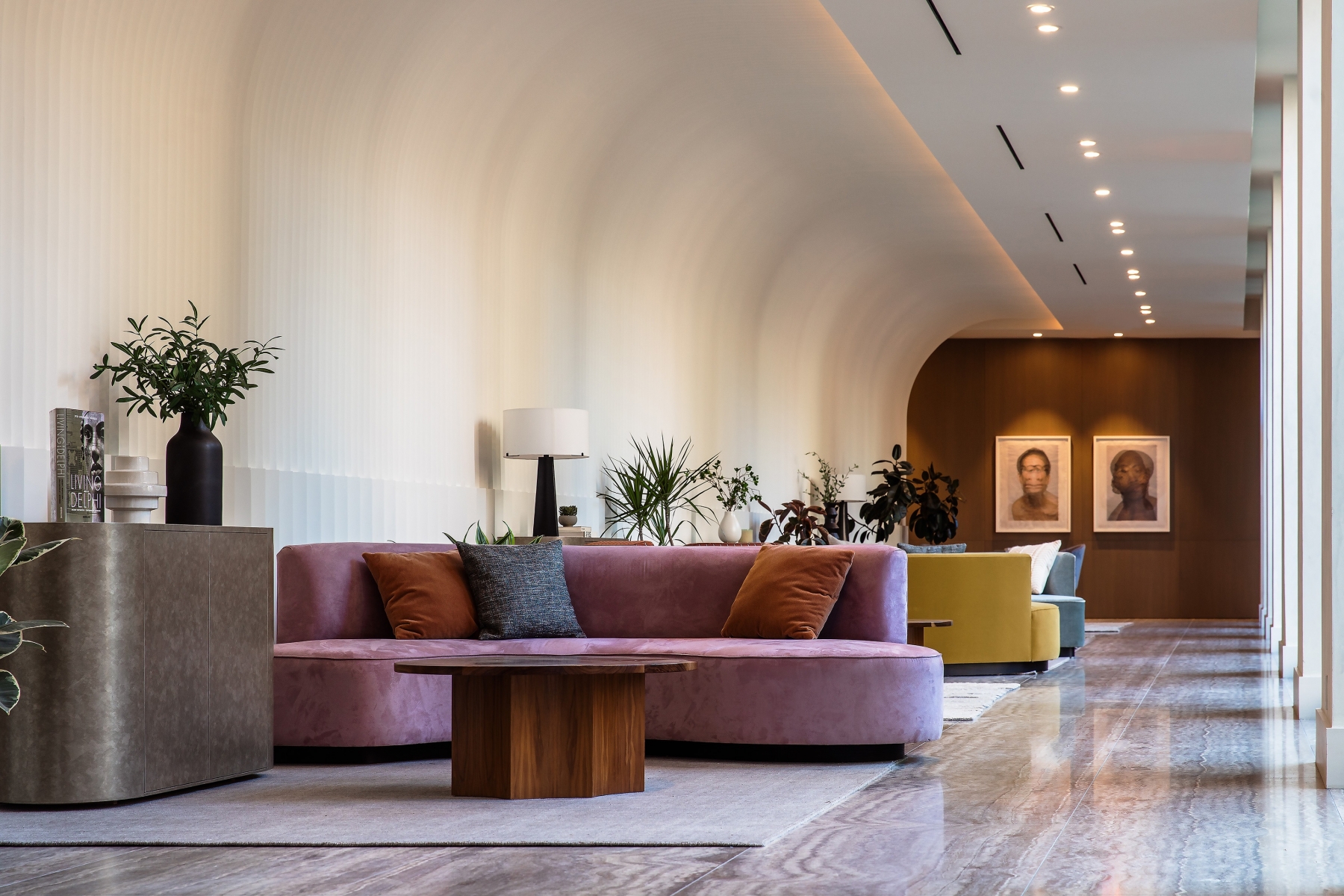 The Library
The Library is a broad sunlit passageway just beyond the lobby lounge and around the corner from the grand staircase. With sprawling seating arrangements placed beneath a softly lit custom cove ceiling, The Library is a perfect spot to relax, work, read a book, or meet friends. Floor-to-ceiling windows overlook The Central Garden offering residents with an ideal place to watch the sunset.
This is one of the most unique spaces in the building, and my personal favorite. A library, a lounge, a long corridor with glazing along the entire western side
— it's a sunset room, really.
— Adam Rolston
INC Architecture & Design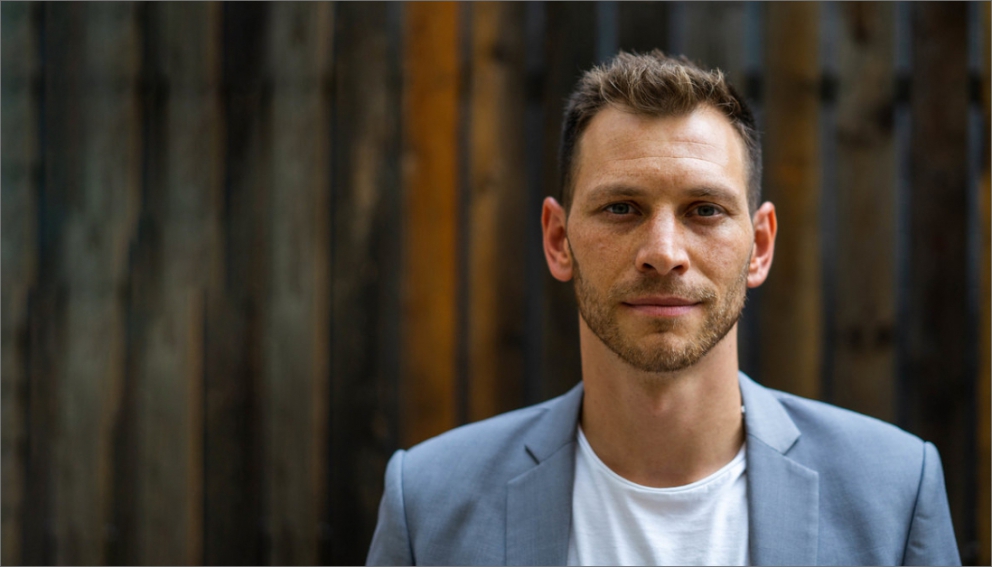 Where culture and nature overlap.
Cody Erhart, landscape architect of Terrain, talks about the importance of human scale and human experience when designing the lush gardens of Saint Marks Place.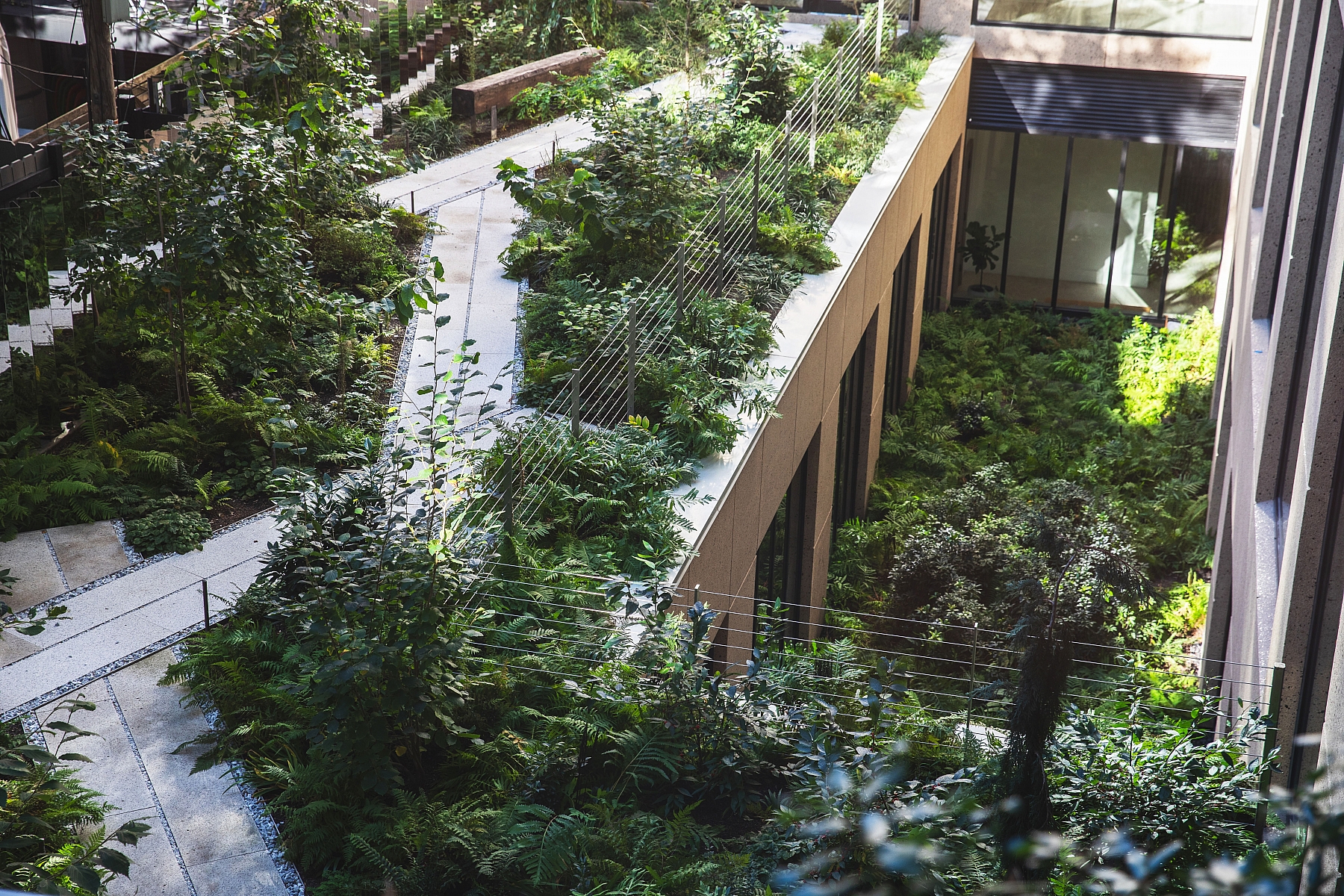 The Central
Garden
The Central Garden is a re-imagined space, inspired by the historical private gardens found hidden behind many quintessentially Brooklyn brownstones. Located at the heart of Saint Marks Place, this unique garden combines over 55 species of plants that enhance biodiversity, of which 95% are native to New York. The Central Garden is a serene space that provides residents access to nature year-round.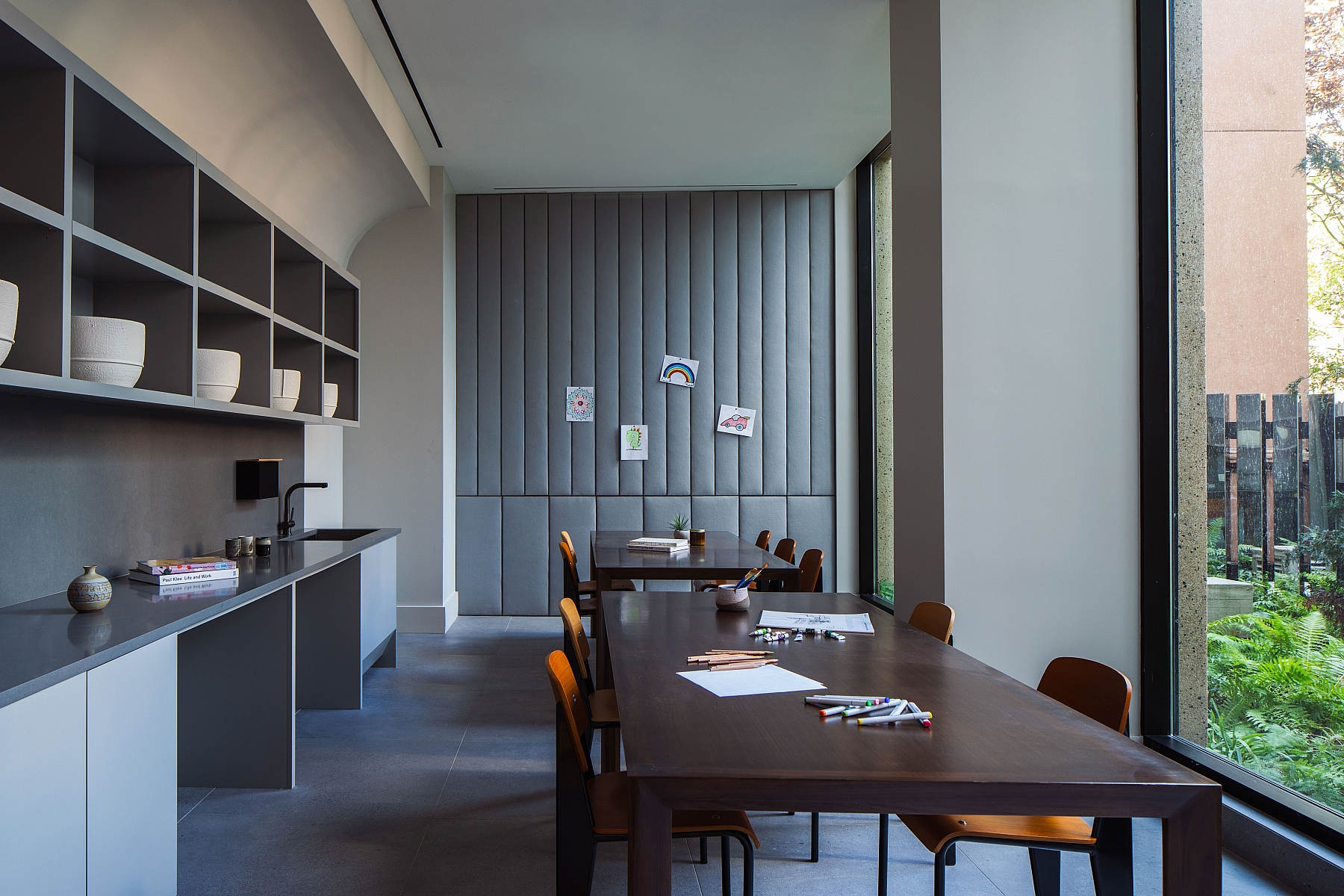 The Art Studio
The Art Studio is a different kind of shared workspace, with broad and elevated workshop-style tabletops and dedicated storage and cleanup areas for crafting, making, and thinking-by-doing. Or, at a more meditative moment, from the long view through floor-to-ceiling windows of The Central Garden, where you draw nothing but inspiration.