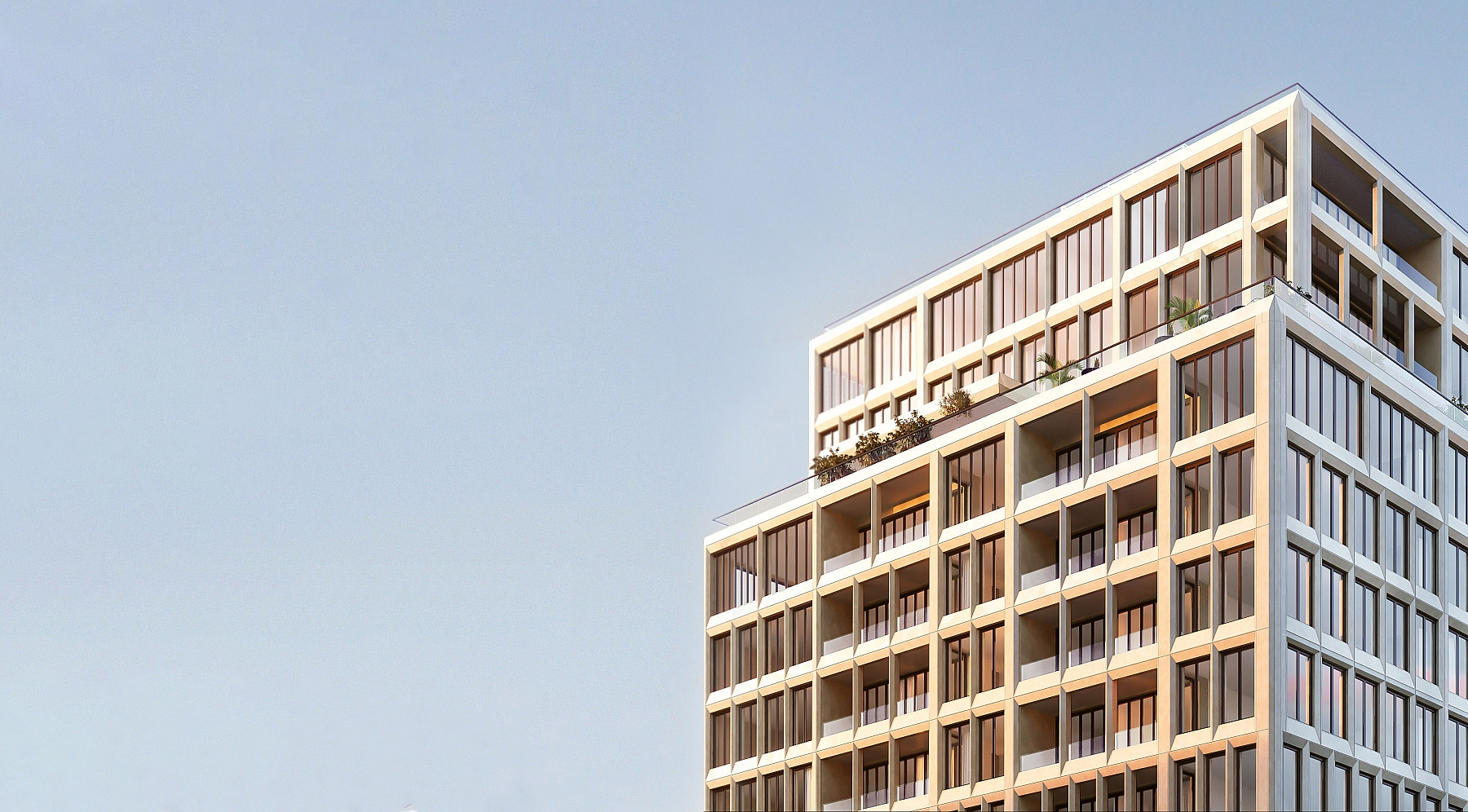 It takes the vision, the inspiration and the tireless efforts of many collaborators to bring a building to life.
Saint Marks Place was designed and developed by a close knit team of experts who are completely enmeshed throughout the process. Working this way has had a profound effect on the quality of the construction—resulting in a project that is more crafted than it is built.
Avdoo & Partners
Developer
Avdoo & Partners Development is a fully integrated, privately held, real estate organization with extensive experience in all aspects of the asset life cycle. Our projects feature quality construction and superior materials, while encompassing leading technology in energy efficiency and sustainability. With every development we strive to enhance the fabric of each local community. Attracting best in class talent has consistently been a key element of our success. With a diverse background in acquisitions, design, development, construction, leasing and asset management, our in-house team is able to meticulously manage every facet of the development process from site identification through project sell-out.
INC Architecture & Design
Design Architect
Conceived as an intensely collaborative studio for which "context is king," INC is dedicated to an integrated vision for the architectural and design disciplines. The firm is shepherded by founders Adam Rolston, Gabe Benroth, and Drew Stuart, who are involved with every INC project, big or small, from beginning to end, with a passionate hands-on engagement that brings their respective talents and interests to bear. This "team of interdisciplinary specialists" approach informs the culture and structure of the studio, where an expert is always within reach. INC is on a mission to fashion objects, spaces and buildings deeply and emotionally connected to their social and cultural contexts – in other words, design for humans.
Issac & Stern
Architect of Record
Mr. Ramy Issac established Issac & Stern Architects in 1988. Since inception, Issac & Stern has designed, managed, and supervised a diversity of projects ranging from residential design and renovations to office buildings, churches, synagogues, restaurants, nightclubs, community centers, and retail establishments. The firm's extensive knowledge of NYC zoning codes, technical comprehension, and imagination is shown throughout their portfolio and is a testament to the expertise within the firm.
Terrain
Landscape Architect
Terrain is a landscape architecture firm based in New York City that creates award winning, ecologically integrated and socially treasured landscapes. Experience teaches us that carefully designed and conceived places have the power to positively impact the lives of individuals and communities that live, work, and play in our landscapes. Terrain embraces the energy of the city and magnifies the role of nature within it, creating transformative landscape spaces. Terrain's work is framed within an ecological context - each project, no matter its size, is part of a network of cultural and environmental connections.
The Wright Fit
Wellness & Fitness Consultant
The Wright Fit is the premiere lifestyle brand specializing in health and fitness center design, management and operations and providing personal services (including personal training, soft tissue therapy, aquatic lessons, and group fitness). Our purpose is to educate our clients and help them achieve their best body and well-being; both now and into the long-term. Our approach is holistic. Our expertise is unparalleled.
Nef
Partner
Nef has been shaping the real estate market since 2010 with its focus on design excellence, client satisfaction and construction quality. Setting new standards in real estate sector, Nef has become the market leader in Turkey with the highest number of concurrent projects, the highest number of sales turnover, consistently, year after year. The Nef promise is to create projects that allow the individual to grow through a modern, luxury lifestyle, while being part of a vibrant, dynamic and fulfilling community, both within the development and in its wider location.