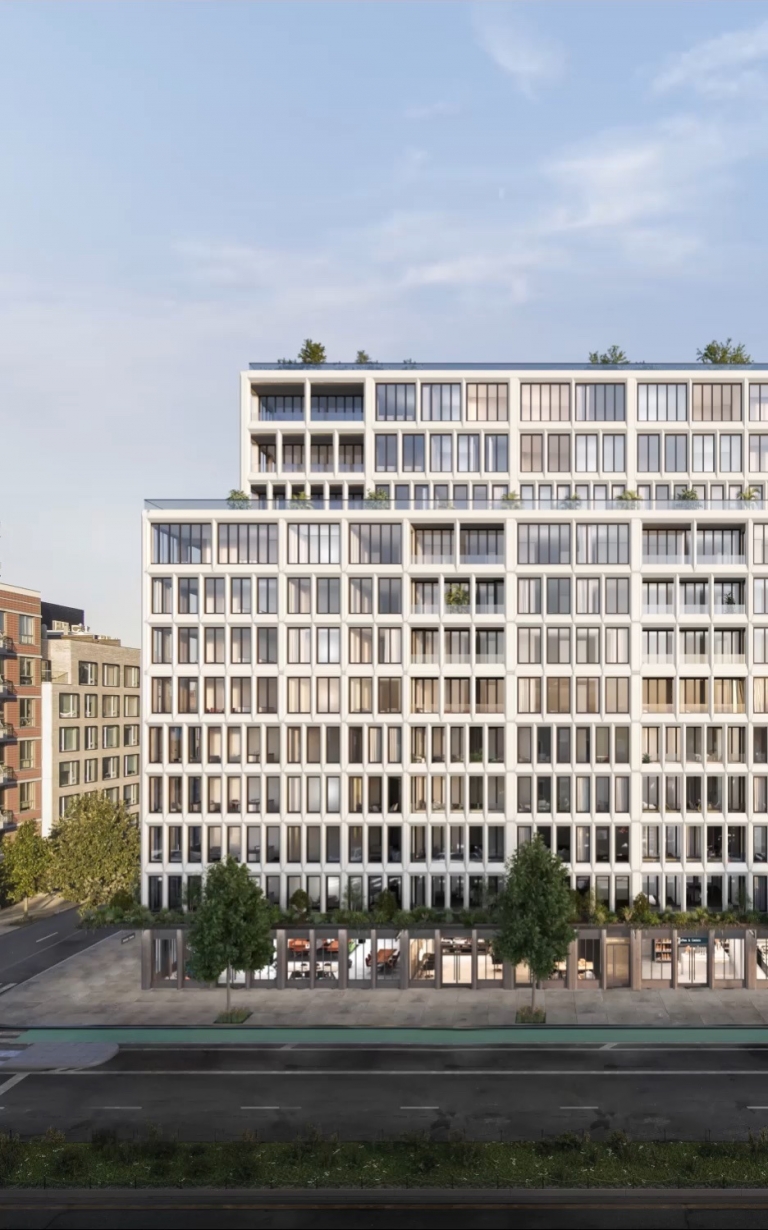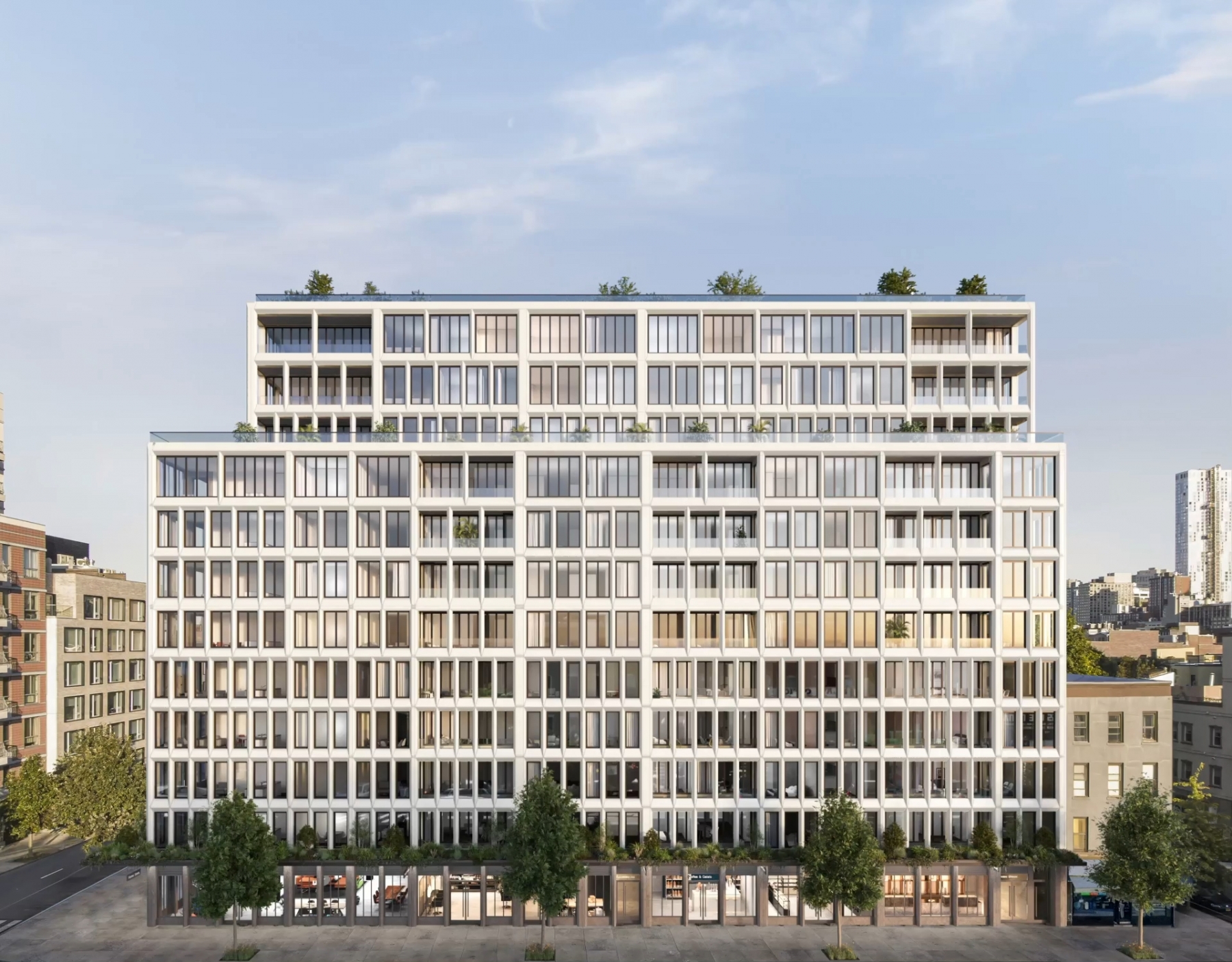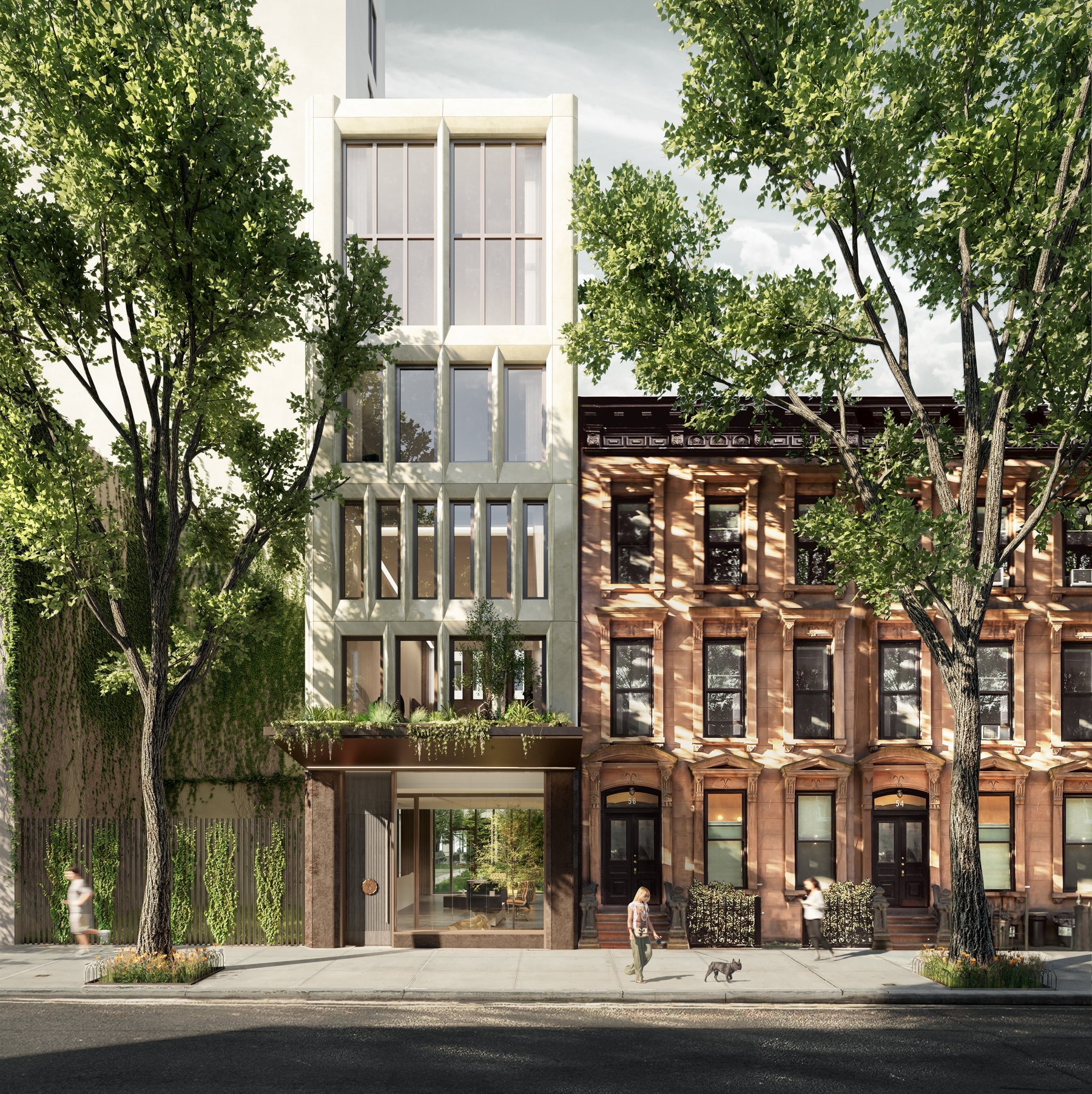 Tucked into a quiet, tree-lined Brownstone street, a different kind of grand entrance.
The Main Entrance of Saint Marks Place honors the scale and style of a traditional Brooklyn brownstone. Just past an intimate and neighborly lobby lounge, a grand central staircase threads through three interior floors of amenities. These are the hospitable spaces you'd find in a classic brownstone townhouse of the 19th century—all expanded and updated with contemporary sparkle and a bright light palette. A tradition of gracious entertaining—updated for contemporary communities and lifestyles.
The entrance to the building is evocative of and possesses the intimate scale of a townhouse.
— Adam Rolston
INC Architecture & Design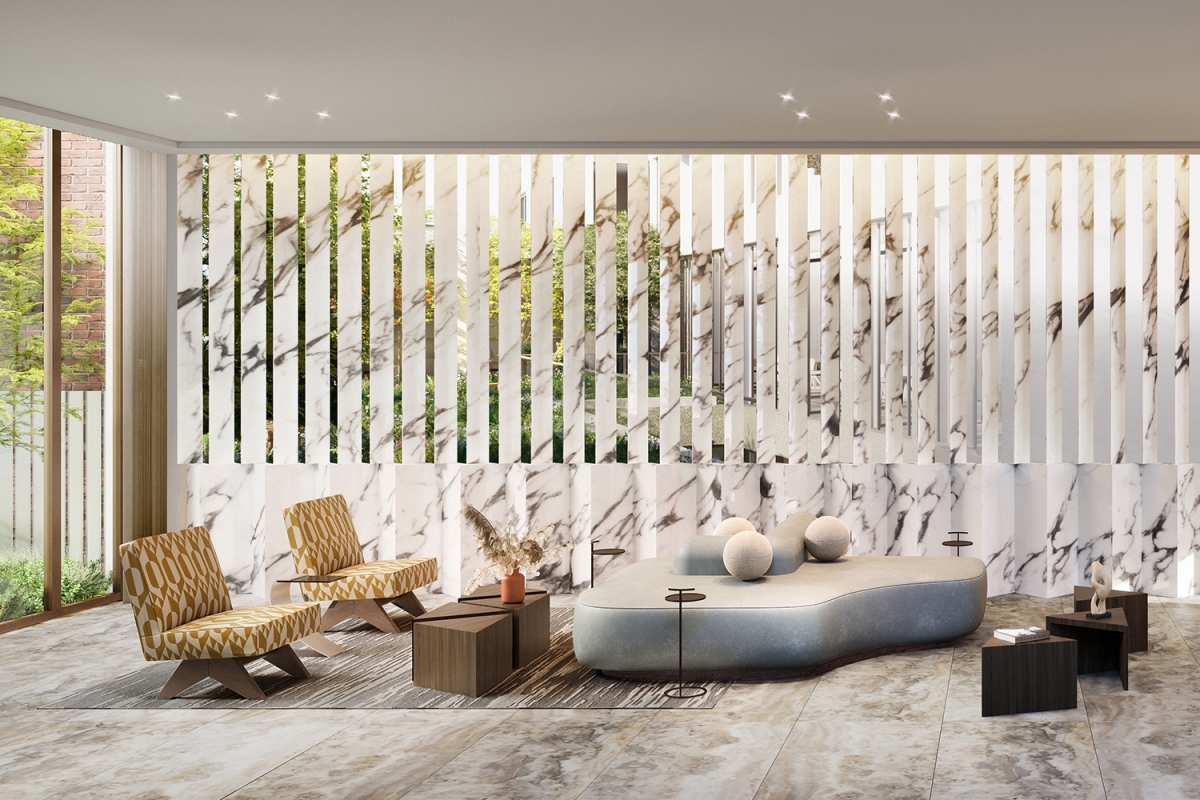 Classical proportions with modern detailing.
The Attended Lobby combines classical proportions with modern detailing—including a marble and polished steel lenticular wall that brings daylight from the central garden beyond. Also on the ground level is a dedicated service entrance, elevator, and access to below-ground parking for residents, as well as street level retail along Fourth Avenue, all under a landscaped sheltering marquee.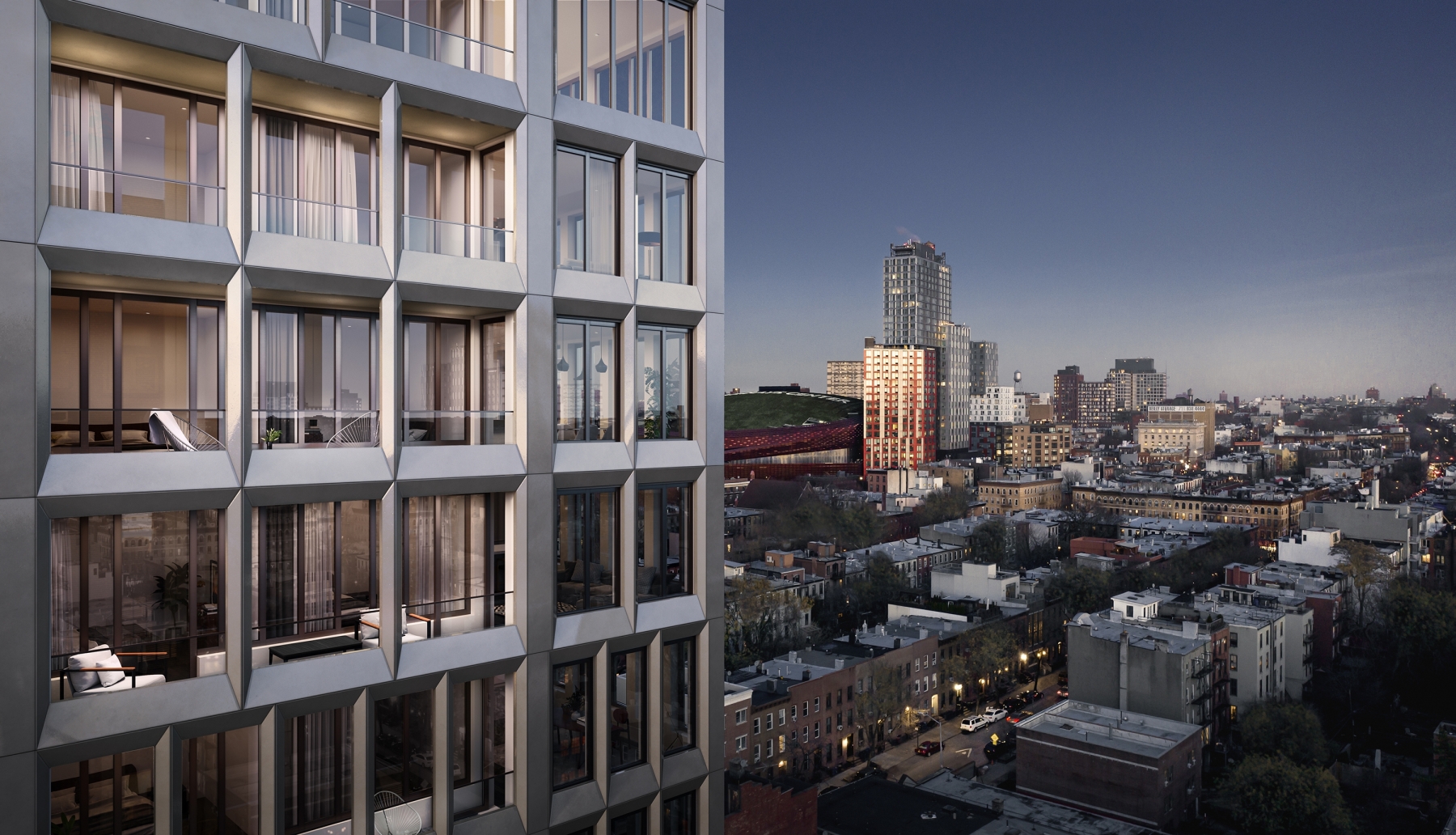 Design that brings
the outside in.
Inset loggias bring depth and elegance to the façade, while offering private outdoor space and quiet seclusion for nearly 80% of residences.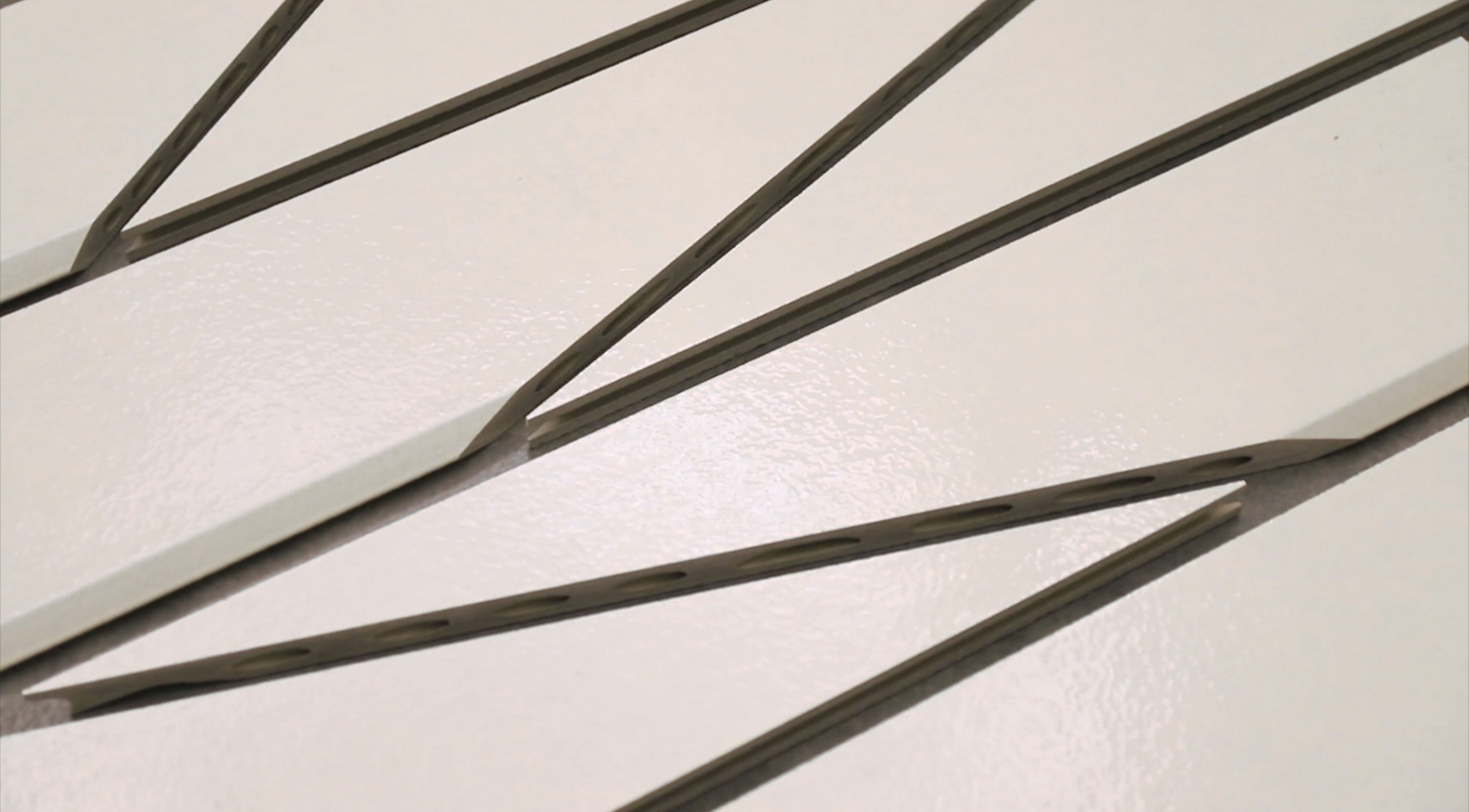 The sculpted terra cotta façade evokes the materiality of classic Brownstones, in a modern palette that is light and warm.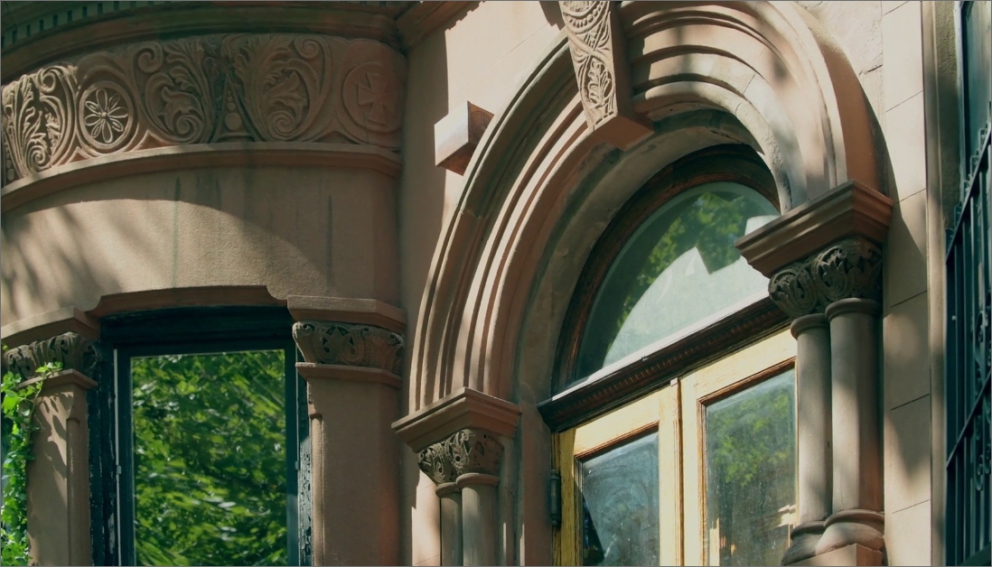 Architecture that is rooted in our collective memory.
Adam Rolston, Partner and Creative Director of INC Architecture and Design, discusses decoration and modernism and how the architectural traditions of the neighborhood informed the exterior and interior of Saint Marks Place.
Explore the Inside